Odoo Database Migration
Here you can migrate your database from older version to newer version.
Streamlined Operations
Odoo ERP migration optimizes and simplifies your business processes.
Unified Data
Integrate various systems into one, enhancing data accessibility.
Cost Efficiency
Reduce operational costs through Odoo migration services.
Enhanced Efficiency
Improve productivity with Odoo's user-friendly interface.
Customized Solutions
Tailor Odoo to your unique business needs.
Scalability
Easily adapt to business growth with Odoo's flexible structure.
Open Source Advantage
Benefit from Odoo's open-source nature for flexibility and cost savings.
Data Security
Odoo ERP migration ensures the security and integrity of your valuable data.
Support and Updates
Enjoy continuous support and updates for a seamless experience.
Competitive Edge
Stay competitive with Odoo's advanced features and capabilities.
Why your business needs Odoo Migration
For your company to reach its maximum potential and maintain its competitiveness in the ever evolving digital market of today, you need the Odoo Migration solution. Odoo provides a simplified and effective method for managing your business operations, integrating data, and cutting expenses. Your company can easily adjust to growth and change if it has scalable solutions. Odoo's open-source architecture enables adaptations to meet your specific requirements and provide you a competitive advantage. An easy move is guaranteed by data protection and continuous support, which makes the Odoo Migration solution an essential step towards increased productivity and success. Upgrade your company and welcome the future with the migration of Odoo ERP.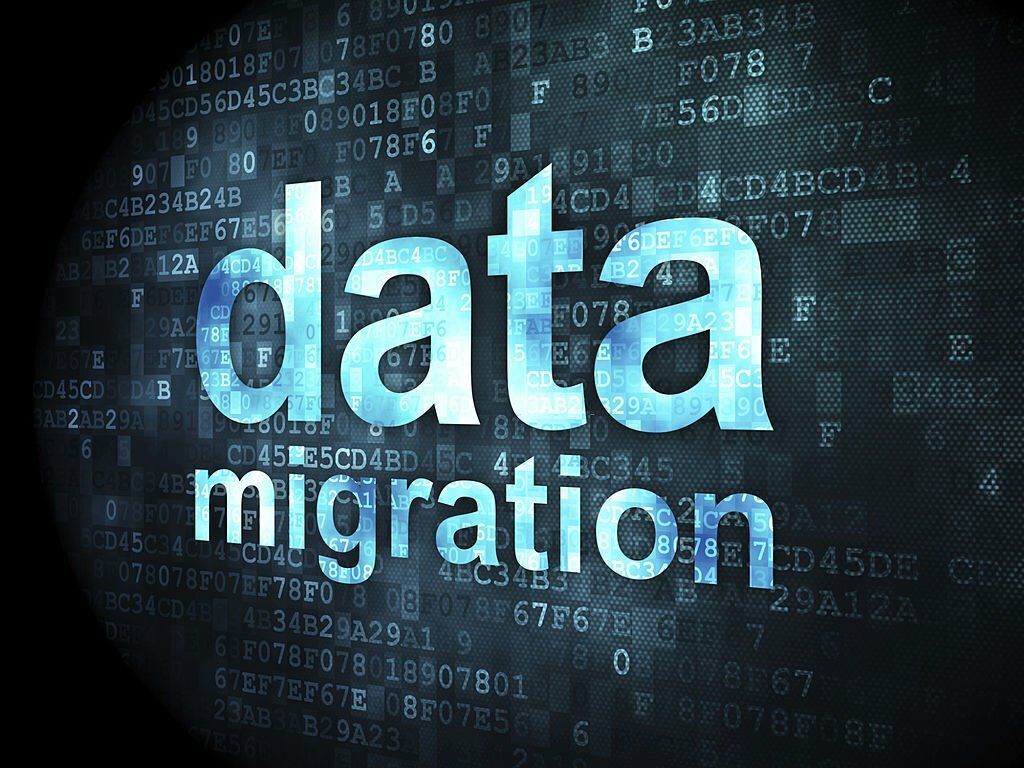 Different Types of Odoo Migration
Version Upgrade
This kind of migration includes updating an older Odoo version to a more recent one. Updating your Odoo software is essential if you want to take advantage of the newest features, security updates, and bug fixes. Although version updates can be difficult, we guarantee that your system remains effective and up to date.
Database Migration
If you have an existing database in another ERP system or software, database migration is required to transfer your data to Odoo. This process involves extracting, transforming, and loading (ETL) data to ensure that it's compatible with Odoo's structure.
Module Migration
Module migration is required when you wish to add or remove particular modules or apps from within Odoo. This may entail updating out-of-date modules, integrating third-party extensions, or moving data between modules.
Customization Migration
It's critical to transfer changes made to your Odoo system to a new version or environment, whether they involve altering workflows, producing custom reports, or establishing distinctive applications. MindRich Technologies guarantees the uninterrupted operation of your specialised features.
Cloud Migration
Due to the cloud's scalability, accessibility, and financial advantages, more and more businesses are transferring their ERP systems there. Moving your on-premises Odoo system to a cloud-based infrastructure, like Odoo.sh or another cloud platform, is known as Odoo cloud migration.
Industry-Specific Migration
Certain companies need setups and features unique to their industry. An Odoo migration tailored to your business, be it manufacturing, healthcare, retail, or any other, guarantees that your ERP system complies with the unique requirements and regulations of your sector.
Multi-Company Migration
Multi-company migration guarantees that your Odoo system can effectively handle many businesses or subsidiaries if your firm is divided into several legal entities. To manage complex multi-company arrangements, Odoo must be set up and configured.
Migrate From Different ERP Software To Odoo ERP
Look no further—we are your one-stop shop if you're thinking about updating your old ERP system and switching to the latest Odoo ERP version. Our staff has extensive practical expertise smoothly transferring several ERP programmes to Odoo ERP. We simplify the relocation procedure to guarantee a seamless and effective transition. Take a closer look at our extensive expertise in Odoo ERP data migration below!
Zoho to Odoo Migration
Microsoft Dynamics 365 to Odoo Migraiton
SAP to Odoo Migration
Quickbooks to Odoo migration
Orcale to Odoo Migration
Netusuite to odoo migration
Sage intacct to Odoo Migration
Acumatica to Odoo Migration
Epicor to Odoo Migration
Reasons to choose MindRich
We understand that choosing the right partner for your Odoo development needs is a critical decision. That's why MindRich offers a unique approach that sets us apart from other development companies. we take pride in our commitment to providing exceptional Odoo development services that help businesses succeed.
Tailored Solutions
Customized migration addressing your specific pain points and industry requirements.
24x7 Client Support
Always available to address your concerns.
Expertise & Experience
Our seasoned team ensures a smooth transition, resolving migration challenges proactively.
Data Security
Rigorous data protection measures maintain the integrity of your information.
Cost-effective
Transparent pricing, budget-friendly solutions without compromising quality.
Training & Support
Comprehensive training and ongoing support for your team.
Frequently Asked Questions (FAQ)